Behavioral Services
ACCEL Behavioral Services uses the science of applied behavior analysis (ABA) in order to assure students of a life of dignity and self worth.
Within the field of ABA, decades of research has afforded the field with evidence based practices on assessing and treating students behaviors both in reducing undesired behaviors and increasing desired behaviors. In order to address undesired student behaviors, the Department of Behavioral Services (DBS) conducts functional behavioral assessments to understand why undesired behaviors exist and then construct individualized behavior intervention plans.
A team of Board Certified Behavior Analysts (BCBAs) and Board Certified Assistant Behavior Analysts (BCaBAs) are highly trained ABA therapists who work closely with teachers and classroom support staff to meet behavioral goals. ABA therapists help determine how behavior is affected by the behavior of others, and their environment, as well as how behavior can impede or accelerate learning. ABA therapy can help a student with their communications skills, relationships and social skills, and improve memory and focus.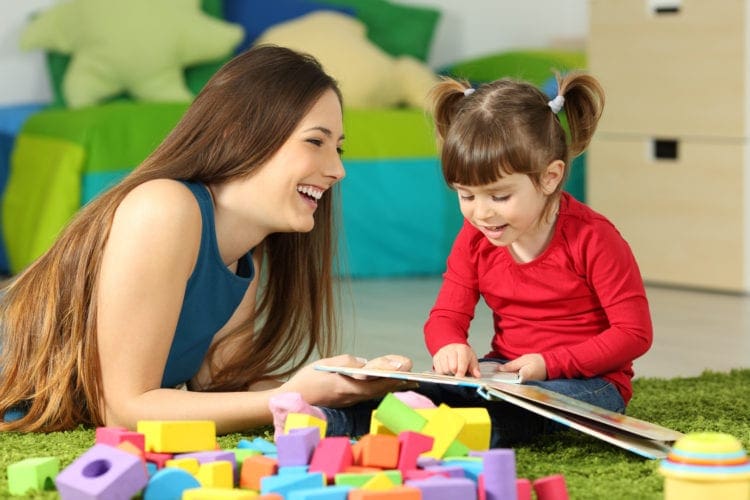 The ABA therapists measure progress by extensively collecting data in each therapy session, on every aspect of the treatment. This data is used to measure progress, and find correlations and root causes of undesirable behavior. Progress is determined individually, as each student has unique behaviors and goals. However, in most cases, progress is measured through improvements in speech and communication, social interaction, personal hygiene, and ability to focus and retain knowledge.
ABA therapists also regularly meet with family members to keep them updated on progress, setbacks or breakthroughs. In addition, DBS works collaboratively with parents, teachers, therapy staff, and other providers to ensure that students' behavioral programming encompasses their school environment. All classroom staff members are trained in Therapeutic Crisis Intervention.
Give to ACCEL. Get a Tax Credit. We help individuals and adults
To make an online contribution, click on
donate now
Why Choose ACCEL
Find reasons to choose us for your child growth
38
Years Experience of Serving Individuals with Special Needs
400
Individuals served each year.
5
campuses (main and satellite)
"The focus on positive re-enforcement and building her up has been so huge for her. Also, the availability of adaptive recreational equipment (bikes) and the accessibility of the campus has been so great for her. I think she feels successful because she can do things without extra modifications and frustration that she commonly has when she was with typical peers and she couldn't do anything without help."
"My daughter is new to this sort of school, but failed at many other public schools that thought they could handle her. Finally they understood that Alyssa is who she is and there wasn't anything they could do to change her, giving me the right to place her in a school of my choice. I am so glad I found this school! Alyssa thrives here and I no longer get calls all day from a school that couldn't handle her temper. ;-)"
"ACCEL has such a comfortable friendly atmosphere... They make the parents as welcomed as the kids. My son has flourished at this school and is even telling more jokes. He's excited about going every day, loves learning and is excited to show me what he's done. I love the way they treat my son like everyone else... the communication is awesome ... even the tiniest things they acknowledge and work on with him...good or bad days .. they are always happy to see him the next day and he listens to them. For my son to be this happy at school makes me one happy proud mama and very grateful and thankful for this school!"
"When I first met with someone from ACCEL their 1st question to me was What does your child need? in her previous schools they said this is what we can do for her but at ACCEL they want to meet the needs of the child, they think of the child 1st. We struggled in the other schools trying to get our daughter's needs met. We are so thankful for ACCEL because their focus is where it should be."
"My child attended another school since he was 5, but I wish they had sent him to ACCEL then. He has opened up so much and is willing to learn . He has always loved school but at ACCEL, it's different. He lights up and he had no meltdowns at all this year ... NONE !! You have no idea how amazing and wonderful and exciting that is.  It means he is comfortable, even when he is challenged! He stays his path! Words cannot express how much his brother and I love the staff."
"ACCEL doesn't give up on their children. There've been multiple places that have turned my son away, and to know he finally has a place where he is accepted, words could not explain how happy it makes me. I say thank you."